Visiting Fellow
Each year the Institute for the Humanities brings a scholar to the UIC community whose innovative work has played a crucial role in reconceptualizing the disciplines of the humanities. This Visiting Fellow presents a public lecture and leads a seminar for faculty and advanced  graduate students.
2019-2020 Visiting Fellow: Gayatri Chakravorty Spivak, University Professor at Columbia University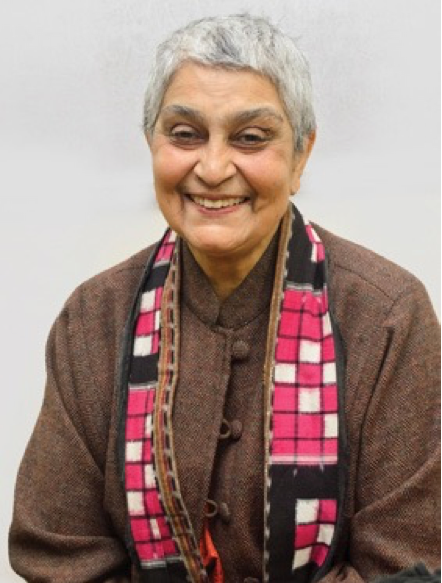 Gayatri Chakravorty Spivak is a critic, theorist, translator, and activist. She is University Professor at Columbia University and a founding member of Columbia's Institute for Comparative Literature and Society. She is one of the world's most prominent literary and cultural theorists, whose work continues to influence a broad range of fields, from literary criticism and philosophy to postcolonial theory and feminism. She is author of In Other Worlds: Essays in Cultural Politics (1987), A Critique of Postcolonial Reason: Toward a History of the Vanishing Present (1999), and An Aesthetic Education in the Era of Globalization (2012), among many other landmark books and articles. In 2012, she received the Kyoto Prize in Arts and Philosophy; in 2013, she received the Padma Bhushan, one of the highest civilian awards given by the Republic of India.
Gayatri Spivak Teaching Kit
April 1, 2020 from 4 - 6 PM
"Learning From Mistakes: How A 'marxist-feminist-deconstructivist' Confronts the Paradox of Democracy"
Lecture location: Student Center East, Room 329, Cardinal Room
750 South Halsted
April 2, 2020 from 3 - 5 PM
"Learning From Mistakes: How A 'marxist-feminist-deconstructivist' Confronts the Paradox of Democracy"
Seminar location: Institute for the Humanities, 701 South Morgan, Stevenson Hall Lower Level