Fellows Lectures
Fellows make visible the interdisciplinary community at the University of Illinois at Chicago. While in residence at the Institute, the fellows deliver public lectures on their research.
2019-2020 INSTITUTE FELLOWS
For a preview of our Institute Fellows lectures for 2020-2021, click here.
Nadine Naber, Professor, Departments of Gender and Women's Studies & Global Asian Studies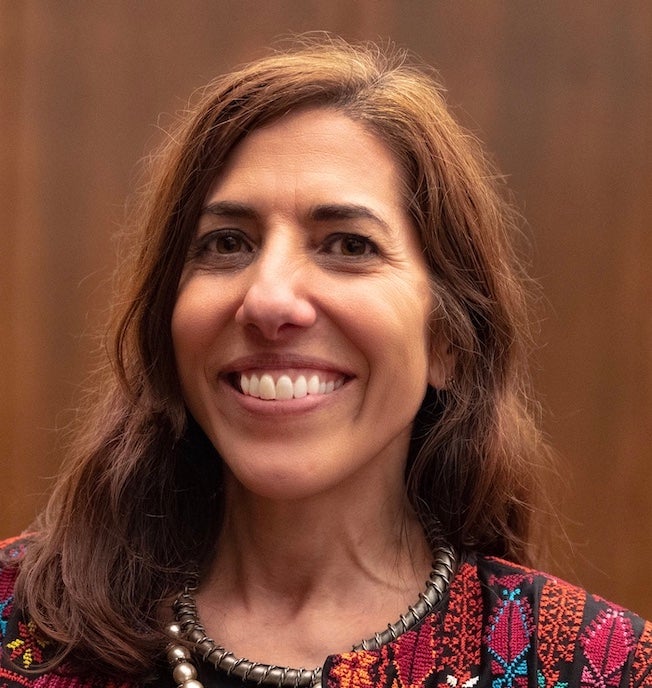 "Radical Mothering and the Egyptian Revolution"
Tuesday, September 17, 2019 at 4:00 PM
This lecture is based upon ethnographic research with leftist women activists who participated in the Egyptian revolution of 2011 while mothering young children. It seeks to "unsentimentalize mothering" by exploring its radical potentials within the context of revolution. I argue that mothering is constituted by a radical potential precisely because—contrary to what mainstream narratives and some feminist accounts would suggest—their mothering is a practice of resistance to state violence rather than a sentimentalized identity confined to domestic space that supports the nation. Overall, this essay challenges nationalist representations of the Egyptian revolution such as sensationalized notions of the grieving mother as an icon of the suffering of Egyptian people who lacks revolutionary agency.
Nadine Naber is a Professor in the Gender and Women's Studies Program and the Global Asian Studies Program at the University of Illinois, Chicago. At UIC, she is founding director of the Arab American Cultural Center.  She is author of Arab America: Gender, Cultural Politics, and Activism (NYU Press, 2012) and co-editor of the books Race and Arab Americans (Syracuse University Press, 2008); Arab and Arab American Feminisms (Syracuse University Press, 2010); and The Color of Violence (South End Press, 2006). Her current research project explores the contributions of women activists to social movements seeking regime change in Egypt and Lebanon. Dr. Naber has served as an expert author for the United Nations Economic and Social Commission for West Asia and served as the Open Society Foundation's advisor to the Institute of Women's Studies at Birzeit University in Palestine. Dr. Naber has served on the boards and steering committees of many organizations and social movements such as Al Shabakah; the Journal of Palestine Studies; Middle East Research and Information Project (MERIP); the Arab American Studies Association; INCITE! Women and Gender Non-Conforming People against Violence;  the Women of Color Resource Center; and the American Studies Association.
Claire Decoteau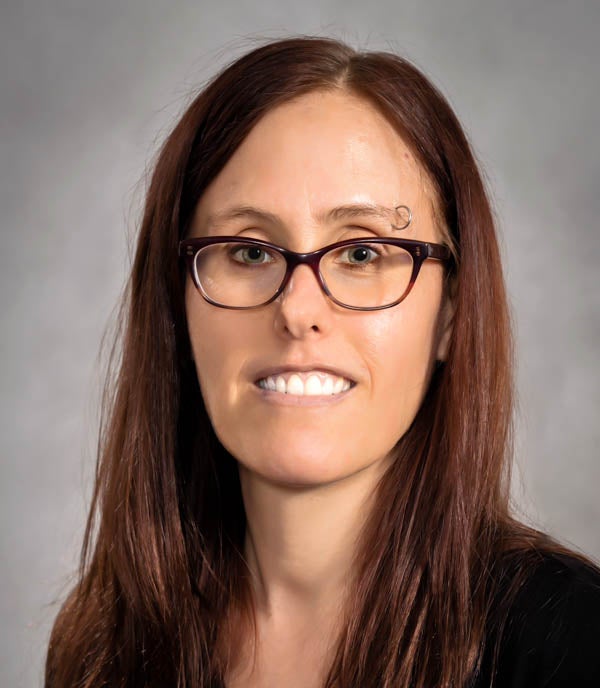 Associate Professor, Department of Sociology
Tuesday, October 22, 2019 at 4:00 PM
"The 'Western Disease': Epistemic Contestations over Autism in the Somali Diaspora"
There is some statistical evidence that Somali refugee populations have high prevalence rates of autism spectrum disorder (ASD).  Somali-Americans and Canadians call autism the 'Western disease' because there is no word for autism in the Somali language and because they claim autism does not exist in Somalia. Many Somali parents have forged epistemic communities, united around a coherent theory of autism causation that directly challenges mainstream scientific authority. The 'illness narratives' that Somali parents tell in order to make sense of their children's vulnerability to autism reflect the marginalization and inequality they have faced as new immigrants and visible minorities.  They argue that it is the diet and medical environment in North America (including the use of preservatives, genetically-modified processing, and antibiotics in both health care and food production) that explains the high rates of autism within the Somali diaspora. The blaming of forced migration, the Western lifestyle, and North American health and food industries operates as a postcolonial critique of their alienation as refugees and of their experiences of racism within the health and welfare systems of North America. Drawing on ethnographic research in Toronto and Minneapolis, this is the first study of autism to explore the racial, class and national implications of autism etiology and politics.
Claire Laurier Decoteau received her PhD in Sociology from the University of Michigan (2008).  Broadly, her research focuses on the social construction of health and disease, the politics of knowledge production, and peoples' grounded experiences with healing and health care systems.  Decoteau was awarded the 2009 American Sociological Association's Dissertation Award.  Her book, Ancestors and Antiretrovirals: The Biopolitics of HIV/AIDS in Post-Apartheid South Africa (2013, University of Chicago Press) argues that it is through HIV/AIDS policy that the South African government has attempted to balance the contradictory demands of postcolonial nation-building – forced to satisfy the requirements of neoliberal global capital and meet the needs of its most impoverished population.
Decoteau is currently writing her second book, which focuses on the high rates of autism spectrum disorder in Somali diaspora communities in Minneapolis and Toronto.  This three-year qualitative project was funded by the National Science Foundation.  The book focuses on the epistemic communities Somali refugees have forged to make sense of their children's vulnerability to autism, which reflect the marginalization and inequality they have faced as new immigrants and visible minorities.  It compares Somalis' explanations to illness narratives of other main constituency groups within the autism world, explores the complicated politics of autism (and vaccine resistance), compares and contrasts service provision and health inequality in Toronto and Minneapolis, and analyzes the shifting dynamics within the field of autism science. This is the first study of autism to explore the racial, class and national implications of autism etiology and politics.
Decoteau has also engaged in projects focusing on: the US federal vaccine court proceedings on autism where the controversial link between childhood vaccinations and autism development was examined; sex work and transactional sex in South Africa, where gift and commodity exchange become symbolic distinctions in an increasingly neoliberal economy; the epistemic debates that were instigated by the release of the DSM-5; and a series of theoretical and methodological pieces on Bourdieusian action theory and critical realism.
David Stovall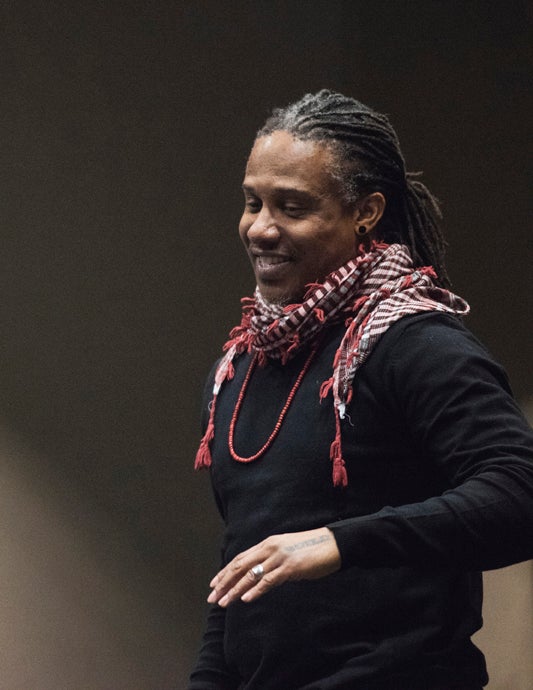 Thursday, November 14, 2019 at 4:00 PM
Professor, Departments of African-American Studies & Criminology, Law and Justice
"Engineered Conflict: School Closings, Public Housing, Law Enforcement and the Future of Black Life"
The presentation "Engineered Conflict:  School Closings, Public Housing, Law Enforcement and the Future of Black Life" interrogates white supremacy/racism in the form of state-sanctioned structural violence in Chicago.  Through the creation of obstruction and failure at the government/administrative level, the city's recent and historical maneuvers in education, housing and law enforcement operate as material and ideological sites for continued containment and marginalization of large groupings of African-American (Black) residents on the South and West sides of the city.  By entering a conversation on structural violence, the presentation seeks to reframe the current moment in Chicago neighborhoods that are experiencing and resisting fracture, dispossession, marginalization and isolation.
David Stovall, Ph.D. is Professor of African-American Studies and Criminology, Law & Justice at the University of Illinois at Chicago (UIC).  His scholarship investigates three areas 1) Critical Race Theory, 2) the relationship between housing and education, and 3) the intersection of race, place and school. In the attempt to bring theory to action, he works with community organizations and schools to develop curriculum that address issues of equity and justice.  His work led him to become a member of the design team for the Greater Lawndale/Little Village School for Social Justice (SOJO), which opened in the Fall of 2005. Furthering his work with communities, students, and teachers, his work manifests itself in his involvement with the Peoples Education Movement, a collection of classroom teachers, community members, students and university professors in Chicago, Los Angeles and the San Francisco Bay Area who engage in collaborative community projects centered in creating relevant curriculum.  In addition to his duties and responsibilities as a professor at UIC, he also served as a volunteer social studies teacher at the Greater Lawndale/Little Village School for Social Justice from 2005-2018.
Anthony Laden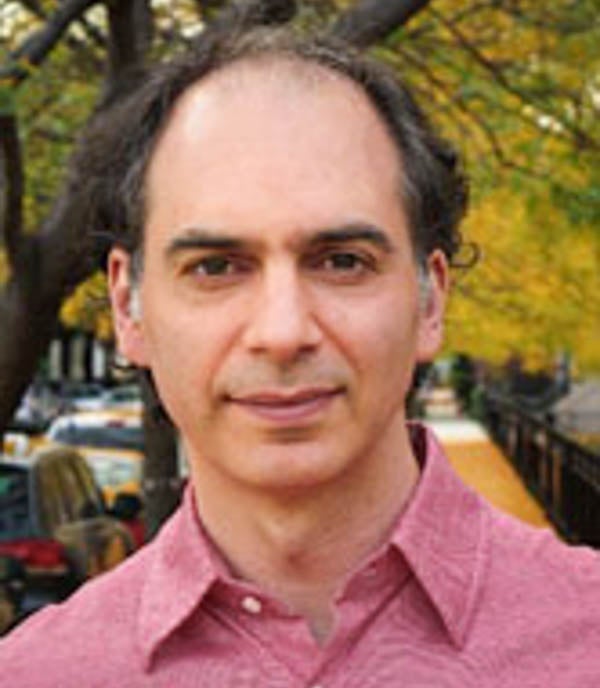 Thursday, March 12, 2020 at 4 PM
Professor, Department of Philosophy
"Ongoing Activities"
Lecture: "How Democracy Doesn't End"
Worries about the death of democracy are as old as democracy itself. According to a common view of democracy, democracies come to an end when their institutions and laws break down and are replaced by undemocratic ones. I contrast this common picture of democracy with one that depicts democracy as a way of living together, as a form of action that is, in principle, ongoing. On this second picture, democracy need not die even if its institutions do, because the civic actions that make a society democratic are a form of activity that doesn't end.
Anthony Laden is Professor of Philosophy, and, since Aug. 2012, Chair of the department. He is the Associate Director of the Center for Ethics and Education, a collaboration with the University of Wisconsin-Madison.  He received his PhD in philosophy from Harvard University in 1996. He works in moral and political philosophy, where his research focuses on reasoning, democratic theory, feminism, the politics of identity, and the philosophy of education. He also has interests in the history of moral and political philosophy, especially Rousseau, Kant, and Hegel. He is the author of Reasoning: A Social Picture (Oxford University Press, 2012), and Reasonably Radical: Deliberative Liberalism and the Politics of Identity (Cornell, 2001), as well as the co-editor, with David Owen, of Multiculturalism and Political Theory (Cambridge, 2007). He has published numerous essays on the work of John Rawls, including "The House that Jack Built" (Ethics, 2003), and most recently, "Constructivism as Rhetoric" (Blackwell's Companion to Rawls, 2014).
Stephen Engelmann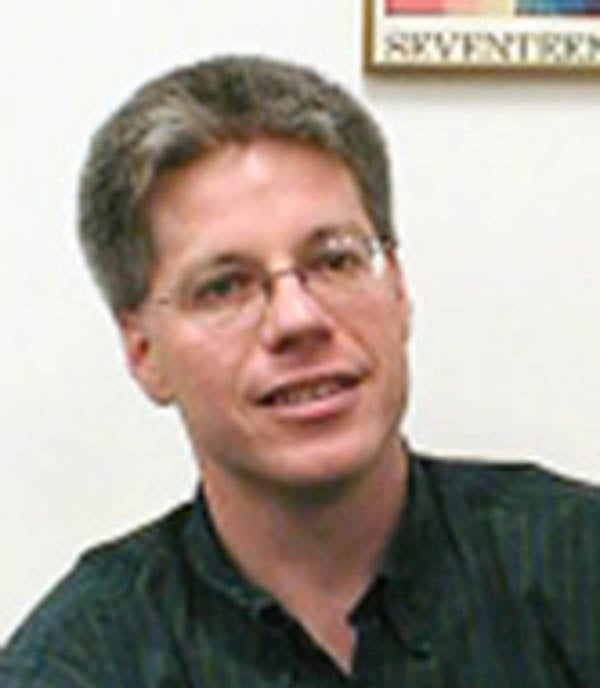 Thursday, September 10, 2020 at 4:00 PM
Associate Professor, Department of Political Science
"What Went Wrong With Economics?"
Critics of economic rationality—of cost/benefit analysis—have agreed with its defenders that economic rationality is purely instrumental, and that it is devoid of any substantive ethics or politics. In this lecture I return to the history of political economy to rediscover its roots as a serious ethics and politics. Political economy's place in a reforming and democratizing art of government has become compromised by a turn away from relations with others in the common and toward the interior of the self. What was once a tool of radical critique now forecloses creative political alternatives and becomes a scheme to legitimate otherwise illegitimate forms of rule.
Stephen Engelmann received his Ph.D in Political Science from Johns Hopkins University. His teaching and research focus on the history of political thought, the history of social science, and contemporary political theory. He is the author of Imagining Interest in Political Thought (Duke 2003) and Selected Writings: Jeremy Bentham (Yale 2011), and of a book manuscript, The Biologies and the Interests: 19th and 21st Century Naturalisms in the Study of Politics. He has published several articles and book chapters on Bentham, J.S. Mill, neoliberalism, and biopolitics.
Hayley Negrin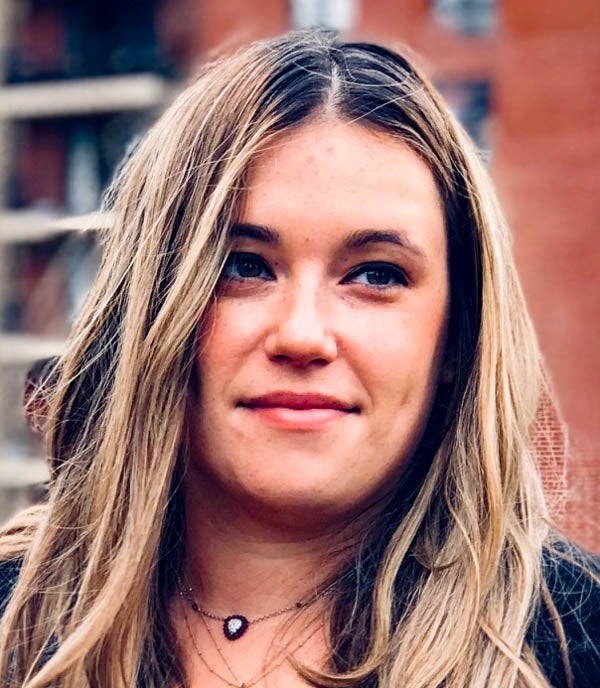 Tuesday, September 1, 2020 at 4:00 PM
Assistant Professor, Department of History
"Fugitive Lands: Indigenous Slavery and Gender in the Early American South"
Thousands of Indigenous women and children were enslaved in South Carolina and Virginia in the colonial period of American history. Trafficked from their homelands across the Indigenous Southeast, they labored on tobacco and rice crops that were commodified for consumers across the Atlantic World. This lecture considers how to tell this Indigenous history of slavery and dispossession in concert with the better-known story of African slavery. Using the work of both Indigenous and Black feminists, I will consider the ethical implications and the potential for the "recovery" of the stories of enslaved Indigenous women and children from within a violent colonial archive. I will also consider what using the land as an archive can reveal about how enslaved Indigenous people created new relationships to plantation environments and fugitive spaces of survival."
Hayley Negrin received her Ph.D. in History from New York University in 2018, and joined the faculty at UIC after completing a year-long dissertation fellowship at the McNeil Center for Early American Studies at the University of Pennsylvania (2017-2018). She specializes in Native American history, slavery, and the history of women and gender in the Atlantic World. Her current book project investigates the transformation of Indigenous kinship ties and politics under English chattel slavery in early North America. Once an active organizer in the NoDAPL movement in NYC, she is also interested in how contemporary Native nations are reframing conversations around sovereignty, the environment, citizenship, and gender equality to defend their rights and territories on the national and international stage.