Fellows Lectures
FELLOWS LECTURES 2020-2021
Fellows make visible the interdisciplinary community at the University of Illinois at Chicago. While in residence at the Institute, the fellows deliver public lectures on their research.
Andy Clarno, Associate Professor, Departments of Sociology & Black Studies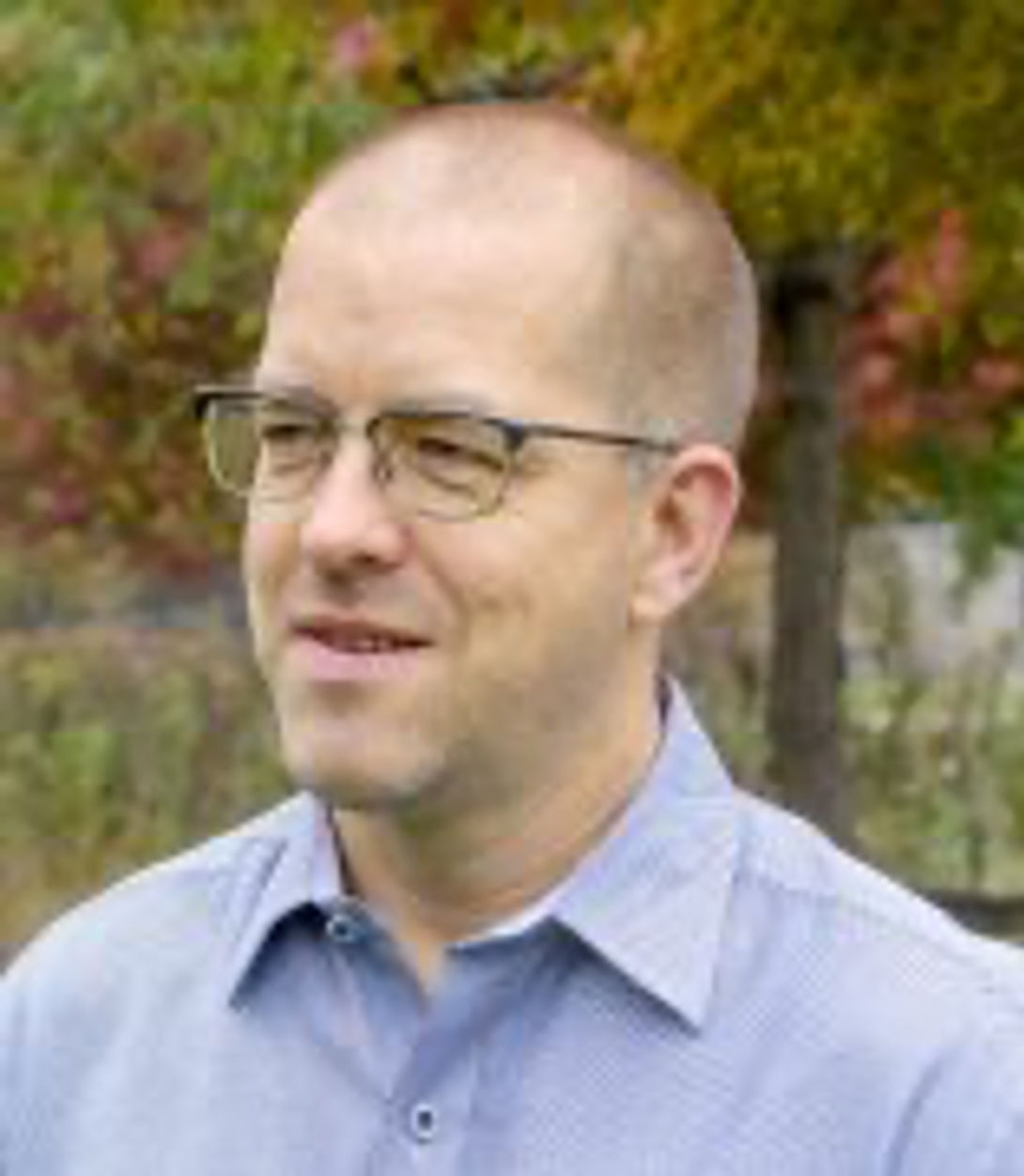 "Counter/Surveillance: Big Data, Criminalization, and Abolition in Chicago"
Andy Clarno, Departments of Sociology and Black Studies (with Sangeetha Ravichandran)
When: Oct 20, 2020 04:00 PM Central Time (US and Canada)
Register in advance for this meeting:
https://uic.zoom.us/meeting/register/tJ0kfu-oqTMpHtHCcDdolX56-wbaFj9S7NJF
In an era of Big Data, police databases transform racialized discourses about crime, terror, and belonging into permanent records with real implications for individuals and communities. This project examines Big Data policing as a site for the production, circulation, and deployment of racialized state knowledge. Yet abolitionist movements in Chicago are refusing criminalized archetypes and demanding an end to data sharing agreements. These movements help us envision a pathway to decriminalization and abolition through the erasure of police databases and the recovery of full humanity for people targeted by police.
Andy Clarno is Associate Professor of Sociology and Black Studies and coordinator of the Policing in Chicago Research Group at the University of Illinois at Chicago. His research examines racism, capitalism, colonialism, and empire in the early 21 st century, with a focus on the relationship between marginalization and securitization. Andy teaches courses on globalization, race and ethnicity, policing, and urban sociology. Andy's book, Neoliberal Apartheid (University of Chicago Press 2017), analyzes political, economic, and social transformation in South Africa and Palestine/Israel since 1994.
Susila Gurusami, Assistant Professor, Department of Criminology, Law, and Justice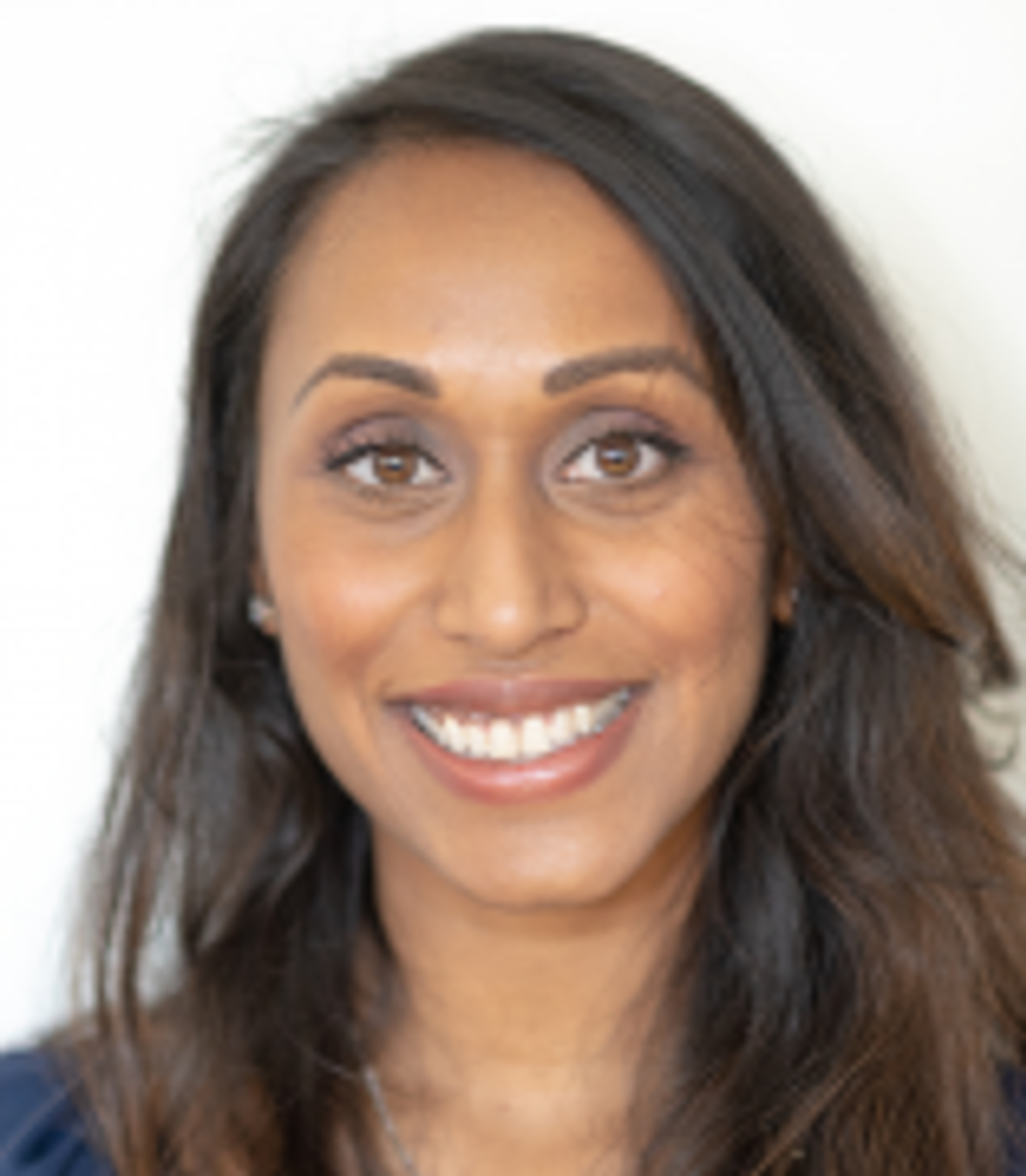 "An Extra/ordinary Rending: Carcerally Conditioning Black Motherhood"
Tuesday, December 1, 2020 at 4 PM
Register in advance for this meeting to get Zoom link:
https://uic.zoom.us/meeting/register/tJIkceirqD8sE9V1XA4KXepMQ1JTWUa33y56 
After registering, you will receive a confirmation email containing information about joining the meeting.
Prison abolition scholarship often traces the origins of the prison and carceral logics back to racial-chattel slavery, identifying the long historical continuity of anti-Black enslavement logics into present practices of carceral captivity. Among these practices, what is often named as "family separation" in scholarship on incarceration, immigrant detention, and other forms of carceral enclosure remains a rallying cry for reformers, who write and speak of "collateral consequences" and other euphemisms to name the intergenerational pain and punishment that ensues as a result. Such scholarship and activism rightly names that incarceration is a multigenerational, communal form of punishment that ensnares and entangles those beyond the person who is formally sentenced. But what is lost when we seek to understand impacts on the family as secondary, as though such the experiences of children with incarcerated parents are afterthoughts of state violence and not evidence of how the state targets Black families by design? What might we fail to account for, when the terms we use do not capture the affective reality of being torn apart—for both Black mothers and their children—under the legal allowances of state captivity?
 Placing the analyses of formerly incarcerated Black mothers in conversation with Saidiya Hartman's definition of "the slave as a stranger," I illustrate how the selling of Black children and mothers under racial-chattel slavery have modernized into the celling of Black children and mothers under incarceration. The result—the state legally denying and disrupting kinship bonds between Black mothers and their children by trying to make them strangers to each other—endures in the afterlife of slavery. This beyond family separation, or a collateral consequence of incarceration. This is a rending.
 This work of estranging Black mothers from their children is an extra/ordinary form of statemaking and world breaking. It is entirely ordinary, in that it is not new, and it is also a feature of everyday lifea for so many Black mothers and their children. It is, however, extraordinary, that we as a collective society have cultivated such animosity and indifference to Black motherhood that we still accept Black children being ripped away from their mothers as a condition of relative normalcy. Whether through maternal incarceration, the foster care system, children's incarceration, or police murders of Black people, the extraordinary lengths to which our legal system will to go in order to estrange Black mothers from their children and justify this estrangement as public safety is perpetually on display in our everyday world. In other words, the state commits extraordinary violence against Black families through ordinary governance—and particularly through carceral punishment.
This talk, drawn from my book manuscript focusing on the experiences of formerly incarcerated Black women in Los Angeles, unpacks how these carceral conditions bear on the relationship between Black mothers and their children in the afterlife of slavery. Drawing on the legal concept of extraordinary rendition, defined as "secret or forcible rendition of a suspected criminal to another country, often a country known to violate human rights and due process of law," I argue that the state aims to condition Black families into white supremacist governance by carcerally attacking Black motherhood. I name this governance strategy extra/ordinary rending, which I characterize as the state's profound violation of the relationship between Black mothers and their children via carceral logics, practices, and institutions. I contend that extraordinary rending reveals how Black mothering is always a fugitive practice, and one that reveals how Black maternal love as both action and affect are foundational to feminist abolition futurities.
Dr. Susila Gurusami is a sociologist of race, gender, punishment, and labor, with particular interests in carceral governance. She received her PhD in sociology from UCLA in 2017 and is a former University of California Chancellor's Postdoctoral Fellow. Her work has been published in Gender & Society, Social Problems, and Punishment and Society. Recognition for this scholarship include funding and awards from the American Sociological Association, Sociologists for Women in Society, Society for the Study of Social Problems, and the Racial Democracy, Crime, and Justice Network. She is currently writing a book manuscript titled Making it Home: Race, Gender, and Carceral Migration.
Zoom link for Susila Gurusami Lecture: 
You are invited to a Zoom meeting. 
When: Dec 1, 2020 04:00 PM Central Time (US and Canada) 
Register in advance for this meeting to get Zoom link:
https://uic.zoom.us/meeting/register/tJIkceirqD8sE9V1XA4KXepMQ1JTWUa33y56 
After registering, you will receive a confirmation email containing information about joining the meeting.
Anna Kornbluh, Associate Professor, Department of English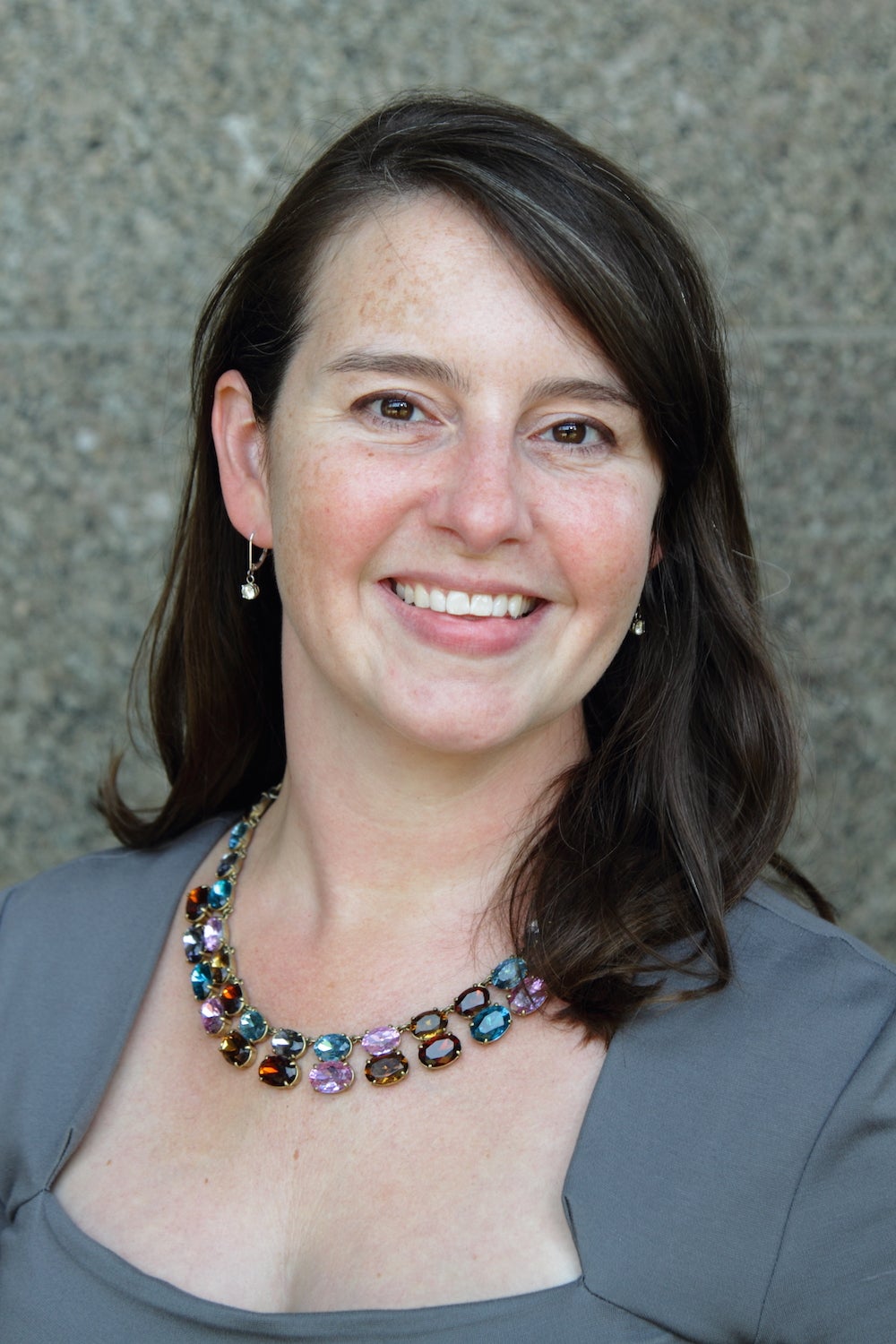 "Critique of Immediate Reason"
Thursday, February 4, 2021 at 4 PM
Anna Kornbluh's research and teaching interests center on Victorian literature and Critical Theory, with a special emphasis in formalism, Marxism, psychoanalysis, and theory of the novel. She is the author of The Order of Forms: Realism, Formalism, and Social Space(University of Chicago 2019), Marxist Film Theory and Fight Club (Bloomsbury "Film Theory in Practice" series, 2019), and Realizing Capital: Financial and Psychic Economies in Victorian Form (Fordham UP 2014). Her current research concerns impersonality, objectivity, mediation, and abstraction as residual faculties of the literary in privatized urgent times. She is the founding facilitator of two scholarly cooperatives: V21 Collective and InterCcECT.
Beate Geissler, Associate Professor, Department of Art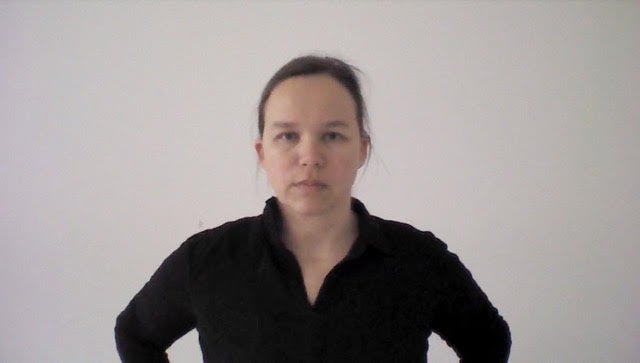 "Hopium Economy"
Wednesday, March 10, 2021 at 4 PM
Beate Geissler is an interdisciplinary artists researcher and educator interested in the question of how human actions transform the planet and how those transformations alter our existence. Her work concentrates on inner alliances of knowledge and power, their deep links in western culture and the escalation in and transformation of human beings through technology. Her work has been exhibited nationally and internationally in museums, galleries, and alternative spaces, including: the Renaissance Society at the University of Chicago; the Museum of Contemporary Photography, Chicago; the Fotomuseum Antwerp; the NGBK (New Society for Visual Arts) in Berlin; the National Taiwan Museum of Fine Arts; the Fotomuseum Winterthur in Switzerland; the Museum Ludwig in Cologne; MAST Foundation in Bologna, Italy; and German Pavillion at the Photography Biennial Dubai, UAE. She has been the recipient of a number of grants and awards, including: the Videonale Award from the Museum of Art, Bonn, Germany; the Herman-Claasen-Award (Cologne, Germany); production grants from the Graham Foundation, Chicago; and she is an active participant of the project Mississippi. An Anthropocene River (https://anthropocene-curriculum.org). She published four monographs: Return to Veste Rosenberg (2006), Personal Kill (2010), Volatile Smile (2013) and the bio-adapter (Oswald Wiener) / you won't fool the children of the revolution (2019). She is a founding member of Deep Time Chicago an art/research/activism initiative formed in the wake of the Anthropocene Curriculum program at HKW in Berlin, Germany.
Jeffrey Sklansky, Professor, Department of History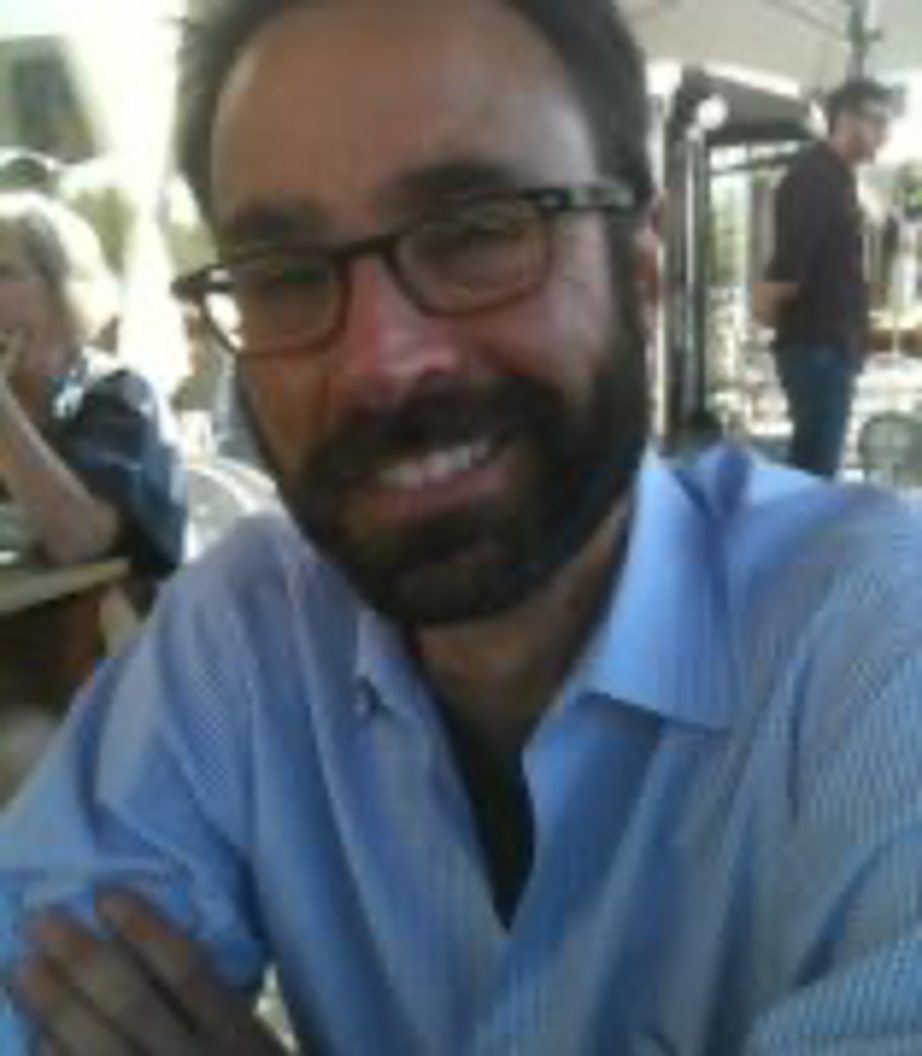 "Grassroots Property: Making Land on America's Middle Border, 1850-1900"
Thursday, March 18, 2021 at 4 PM
Jeffrey Sklansky specializes in the intellectual and social history of capitalism in eighteenth- and nineteenth-century America. After graduating from the University of California at Berkeley and receiving his Ph.D. in History from Columbia University, he taught at Oregon State University from 1997 to 2011, when he moved to the University of Illinois at Chicago. He offers courses on the history of capitalism, radicalism in America, and American intellectual history, among other topics. He is the author of two books. The Soul's Economy: Market Society and Selfhood in American Thought, 1820-1920 (University of North Carolina Press, 2002) traces the fall of classical political economy and the rise of modern sociology, psychology, and allied social sciences in its place. Sovereign of the Market: The Money Question in Early America (University of Chicago Press, 2017) examines the two-hundred-year struggle over what should serve as money, who should control its creation and circulation, and what principles should govern its role in market relations. For potential graduate students, he is currently accepting new students in early American history, intellectual history, labor history, and the history of capitalism.
Yann Robert, Associate Professor, Department of French and Francophone Studies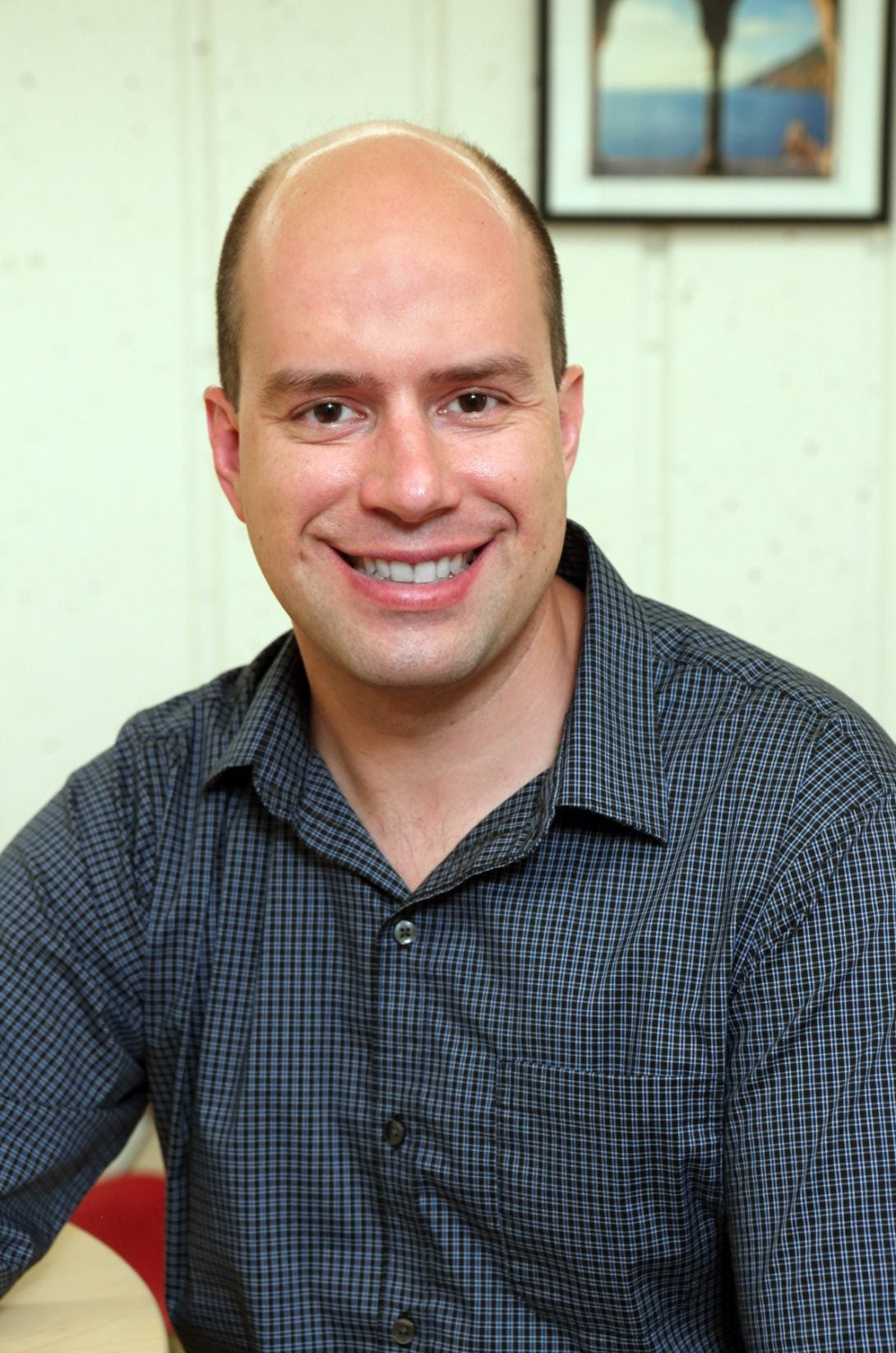 "The First Vigilantes: Popular Justice in Enlightenment and Revolutionary France"
Tuesday, April 20, 2021 at 4 PM
Yann Robert is an Associate Professor in the Department of French and Francophone Studies at the University of Illinois at Chicago. His book, Dramatic Justice: Trial by Theater in the Age of the French Revolution, was recently published by the University of Pennsylvania Press. In 2018, he was awarded UIC's Rising Star Award in the Humanities, Arts, Design and Architecture. His research examining the interaction between theater, justice, and politics in Enlightenment and Revolutionary France has received support from the Andrew W. Mellon Foundation, notably through a two-year postdoctoral fellowship at Stanford University and a one-year research fellowship at the Newberry Library, as well as from the Jacob K. Javits and the Mrs. Giles Whiting Foundations.