Sep
10
2020
Stephen Engelmann Lecture: "What Went Wrong With Economics?"
Fellows Lectures
September 10, 2020
4:00 PM - 6:00 PM
Location
701 S. Morgan St.
Address
Chicago, IL 60607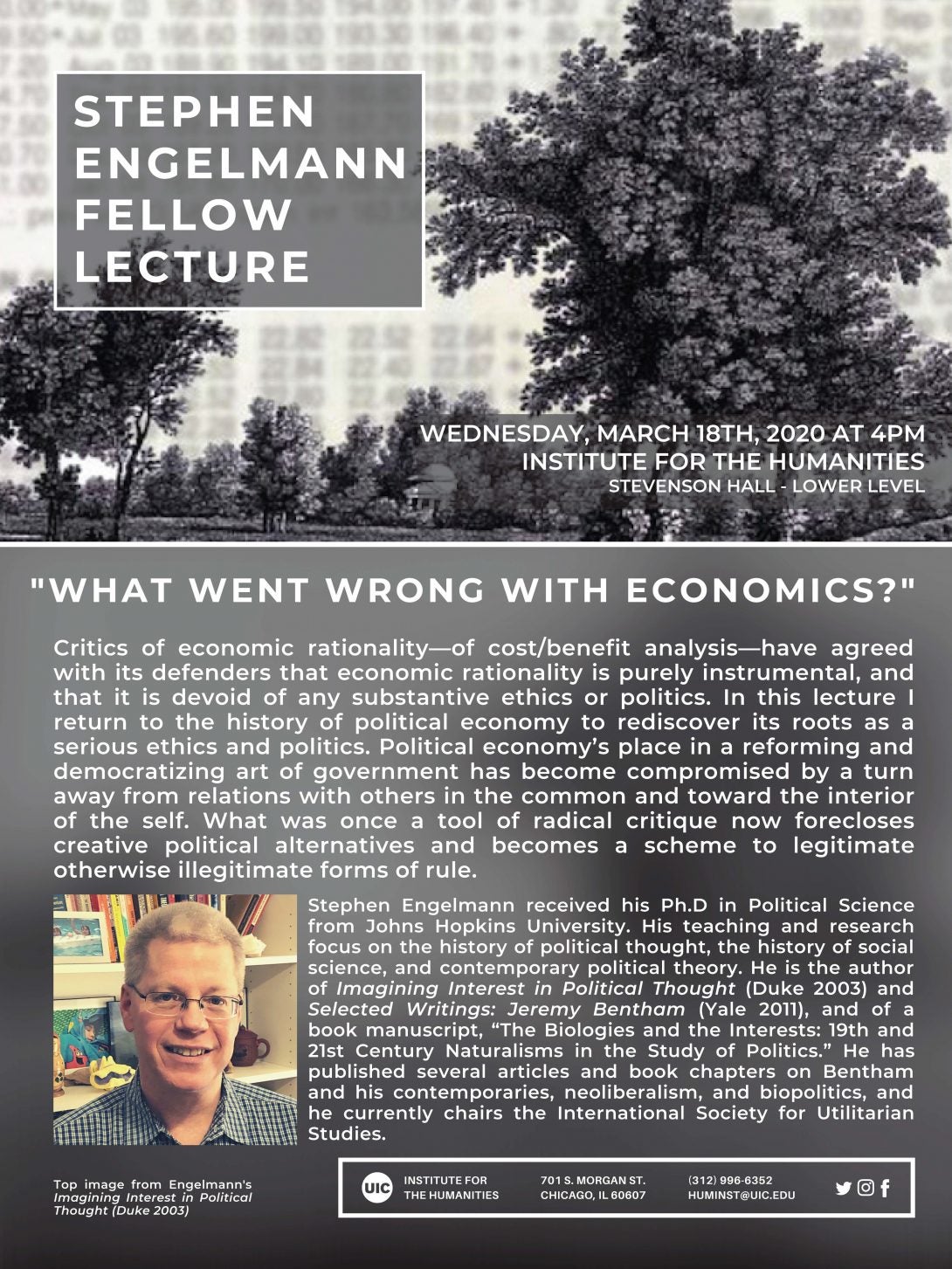 Stephen Engelmann Lecture: "What Went Wrong With Economics?"
Critics of economic rationality—of cost/benefit analysis—have agreed with its defenders that economic rationality is purely instrumental, and that it is devoid of any substantive ethics or politics. In this lecture I return to the history of political economy to rediscover its roots as a serious ethics and politics. Political economy's place in a reforming and democratizing art of government has become compromised by a turn away from relations with others in the common and toward the interior of the self. What was once a tool of radical critique now forecloses creative political alternatives and becomes a scheme to legitimate otherwise illegitimate forms of rule.
Stephen Engelmann received his Ph.D in Political Science from Johns Hopkins University. His teaching and research focus on the history of political thought, the history of social science, and contemporary political theory. He is the author of Imagining Interest in Political Thought (Duke 2003) and Selected Writings: Jeremy Bentham (Yale 2011), and of a book manuscript, The Biologies and the Interests: 19th and 21st Century Naturalisms in the Study of Politics. He has published several articles and book chapters on Bentham, J.S. Mill, neoliberalism, and biopolitics.
Date updated
Apr 27, 2020