Special Events
August 22, 10am - 3:30pm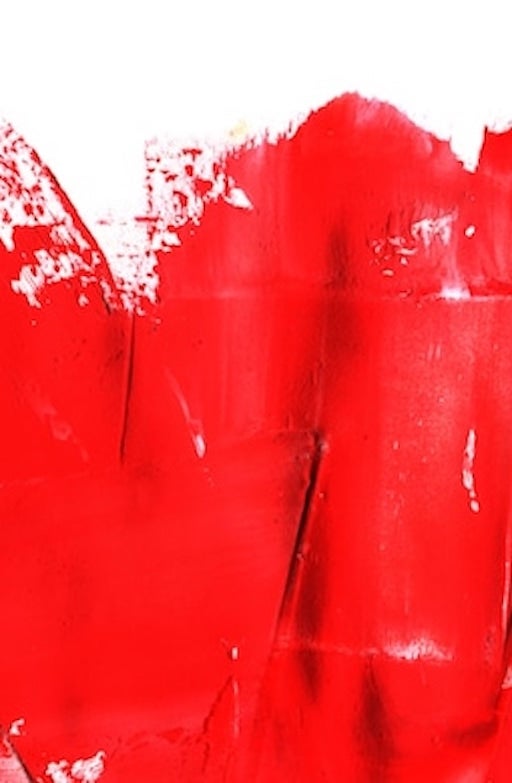 Institute for the Humanities, Lower Level, Stevenson Hall
Meet! Celebrate!  Share!  Collaborate! Strategize!
Come join fellow humanists from UIC and beyond as we learn about new directions in faculty and student humanities research, discuss future collaborations, exchange perspectives on public and engaged humanities, and strategize together about how to enhance the visibility of humanities work throughout our campus, city, and world.
Please RSVP at huminst@uic.edu
SUMMIT PROGRAM
10 am-11:30am Welcome (Mark Canuel [English], Director of Institute for the Humanities
Roundtable on New Directions in Research from Leaders of Institute Working Groups
Karen Underhill (Polish, Russian, and Lithuanian Studies):  Central and East European Jewish Studies Working Group
Mario LaMothe (African American Studies & Anthropology): Dance, Theatre, and Performance Studies Working Group
Ellen McClure (French and Francophone Studies & History): Engaged Humanities Working Group
Patrisia Macías-Rojas (Sociology & Latin American and Latino Studies):  Global Migration Working Group
Andreas Feldmann (Latin American and Latino Studies & Political Science):  Imagining Peace in the Twenty-first Century Working Group
Blake Stimson (Art History): Institutions Working Group
Christián Roa (Latin American and Latino Studies): The Mesoamerican Worldview and Intellectual Tradition Working Group
Ralph Cintrón (English & Latin American and Latino Studies): Political Ecologies Working Group
Nicole Nguyen (Educational Policy Studies): Race and U.S. Empire Working Group
Junaid Quadri (History): Religion in the World Working Group
Marina Mogilner (History): SEE NEXT (Seminar: East European and Northern Eurasian Crosstalk) Working Group
Hannah Huber (Institute for the Humanities, UIC Library): Postdoctoral Research Associate in Digital Humanities
11:30-12:15 Lunch
12:15-1:45 Keynote: "Dwell in Other Futures: Competing Temporalities and Humanist Work"
Rebecca Wanzo, Associate Professor of Women, Gender, and Sexuality Studies, Washington University in St. Louis
 2:15-3:30 Humanities Scholarship and Public Engagement: Perspectives and a Conversation
Ellen McClure (French and Francophone Studies & History), Director of Engaged Humanities Initiative
Holden Thomas (UIC undergraduate, Engaged Humanities Initiative)
Anna Kornbluh (English)
Please RSVP at huminst@uic.edu
September 19, 2019 8:30am-4:00pm
University of Illinois Press Fall Publishing Symposium
Institute for the Humanities
701 South Morgan, Lower Level / Stevenson Hall
University of Illinois at Chicago
*Stay tuned for expanded agenda and registration information*
Symposium Agenda
Download the Symposium Agenda as a PDF document
8:30 to 9:00
Coffee/tea, pastries, and conversation
9:00 to 9:10
Welcome
9:15 to 10:20
The Life of a Book: From Proposal to PublicationAND
Quick Pitch Meetings with Acquisitions Editors
10:30 to 11:45
New Directions in Journals PublicationsModerator: Robert Johnston, Department of History
11:45 to 1:00
Break – lunch will be provided to those who pre-register
1:00 to 2:15
Alternatives to Traditional PublishingModerator: Jennifer Brier, Program in Gender and Women's Studies & Department of History
2:30 to 3:45
Professional Development RoundtableModerator: Jane Rhodes, Department of African American Studies
Co-sponsored by: The Institute for the Humanities, the Office of the Vice Chancellor for Academic Affairs, and the UIC Office of the Vice Chancellor for Research
Questions? Contact Julie Laut (jlaut2@illinois.edu)
October 15, 2019 from 3 - 4:30 PM
Hank Reichman, California State University, East Bay
Chair of AAUP Committee A on Academic Freedom and Tenure
Author of The Future of Academic Freedom (Johns Hopkins University Press, 2019)'
Presentation based on The Future of Academic Freedom
October 28, 2018 from 3 - 5 PM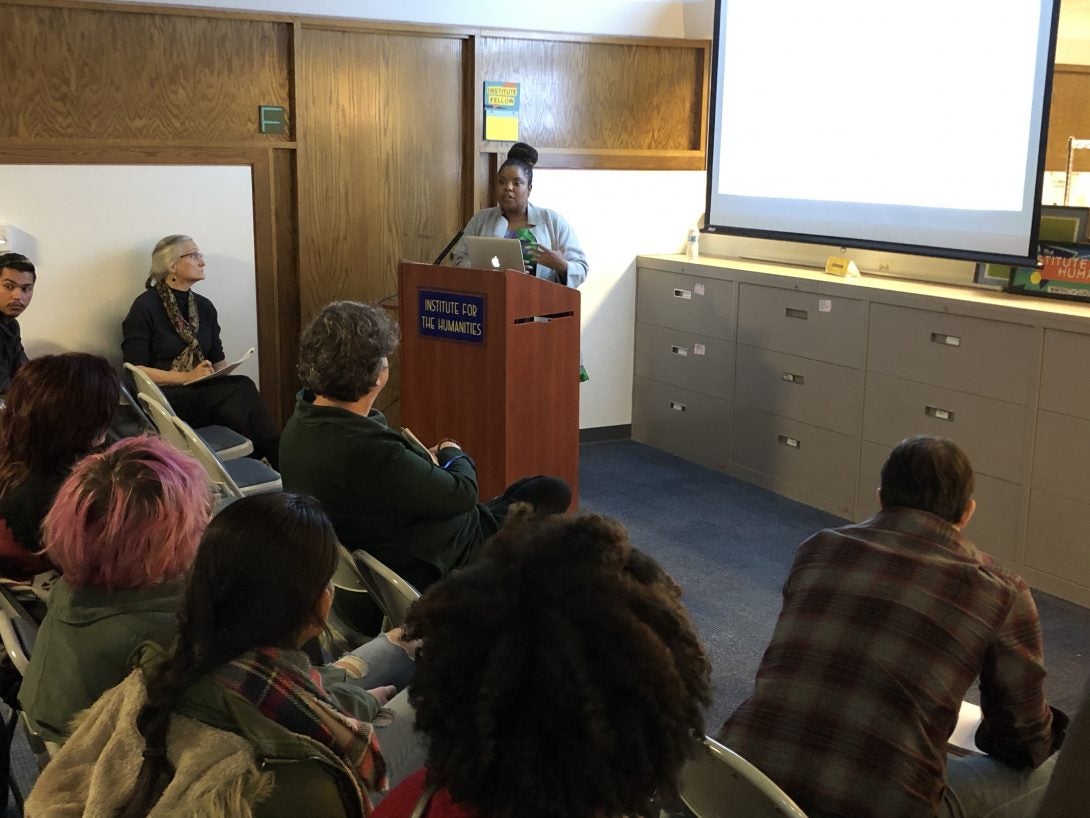 Lolly Bowean, Chicago Tribune
"The Stories We Tell: The People We Are"
An examination of how marginalized and vulnerable communities are covered and written about in the mainstream media and the impact the coverage makes.
Lolly Bowean is a general assignment reporter at the Chicago Tribune who has a particular focus on urban affairs, youth culture, housing, minority communities and government relations. She writes primarily about Chicago's unique African-American community and the development of the Obama Presidential Center. During her tenure, she has written about the death of Nelson Mandela, how violence is lived in troubled neighborhoods, and the 2008 election and inauguration of President Barack Obama. Most recently, she covered the election of Chicago's first African-American woman Mayor, Lori Lightfoot. In addition, she's covered Hurricanes Katrina and Rita and the last gathering of the original Tuskegee Airmen.
November 18, 2019 from 3 – 5 PM
More information coming soon!
November 21, 2019 from 9-2:30
This inaugural workshop for the Digital Humanities Initiative will work to enhance digital humanities literacy at UIC by focusing on incorporations of digital humanities methods in faculty and student scholarly work and extensions of digital humanities methods into teaching.
The workshop will be facilitated by Northwestern University's digital humanities specialists Matt Taylor and Josh Honn, who lead Northwestern's digital humanities collaboration between the University's Libraries, the Alice Kaplan Institute for the Humanities, and the Media and Design Studio of Weinberg College of Arts and Sciences.
Matt Taylor is IT Director and Director of the Media and Design Studio at Northwestern University. Matt has a background in computer engineering, but his life passions have always included the study of languages and cultures. Added to this is an opportunity to explore digital humanities, where his interest in the interplay between qualitative and quantitative methods takes shape.
Josh Honn is Digital Humanities Librarian at Northwestern University Library where he consults and collaborates with faculty and students on digital research, teaching, publishing, and scholarship projects in the humanities. He is particularly interested in (digital) culture, pedagogy, archives, curation, ethics, access, poetry, and activism.
Thursday, 21 November 2019
Richard J. Daley Library
IDEA Commons Classroom
Schedule:
9am- Introduction
9:15- Matt & Josh
10:30- Breakout Sessions
12:30- Provided Lunch
1:30: Optional Tour of Library's New Digital Scholarship Hub
Attendance is free with registration at dhi.uic.edu
Contact: Hannah Huber – h1huber@uic.edu