Conferences
The Refugee Crisis: A Conference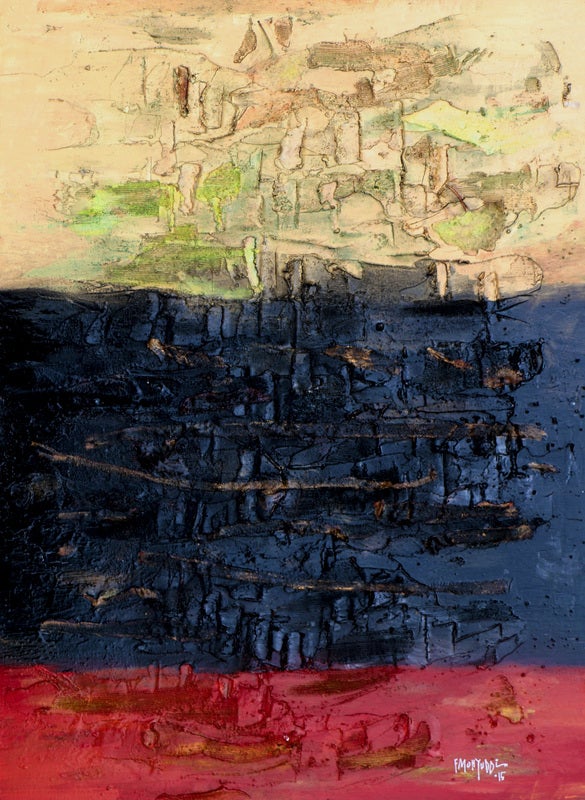 October 24 and 25, 2019
Institute for the Humanities
Conference Description:
The world is in the grip of an international refugee crisis. Over 68 million people have been displaced from their homes due to wars, state collapse, persecution, terrorism, poverty, and climate catastrophes. While these numbers have never been greater, many refugee destination countries have responded with restrictionist and anti-immigrant policies. Those seeking refuge are treated as unwelcome intruders and are subject to marginalization, dehumanizing detention, or deportation. The precarious position of refugees is further exacerbated by unstable conditions in host states. This conference gathers scholars, activists, and artists to examine the refugee crisis from a comparative regional perspective. Through panels, storytelling, lectures, and performances, it will interrogate the conditions that have led to the crisis; critically examine existing legal definitions of refugees; analyze responses to the crisis by governments, organizations, activists, and refugees; and explore new
strategies for protecting and accommodating precarious populations.
Location: room 605 Student Center East, 750 South Halsted, University of Illinois at Chicago
October 24
9:30-10:30 Breakfast and Welcome
10:30-12:15  Refugee Histories: what can historicizing the crisis teach us about our current conditions?
Moderator: Adam Goodman (UIC)
Lynette Jackson (UIC)
Evan Taparata (University of Pennsylvania)
Tara Zahra (University of Chicago)
12:15-1 Lunch
1-2:45 Keynote Address
Introduced and moderated by Andreas Feldmann
T. Alexander Aleinikoff (The New School)
3-4:45 PM Refugee Voices: Refugees speak of the crisis in their own words.
Omar Awadh (UIC)
5 PM Reception
October 25
8:30-9:00 Breakfast
9-10:45 Refugees in a Global Context: how can different regional contexts illuminate
the urgent challenges presented by the crisis? Issues to be discussed in this
context could include restrictionism, populism, etc.
Moderator: Lynette Jackson (UIC)
Andreas Feldmann (UIC)
Amal Hassan Fadlalla (University of Michigan)
Kemal Kirişci (Brookings Institution)
11-12:45 Refugees and Precarities–A conversation: how are precarious conditions in
origin and destination nations/regions affecting the conditions of refugees and the
possibilities for protection and aid?
Moderator: Sultan Tepe (UIC)
Noelle Kateri Brigden (Marquette University)
Ogenga Otunnu (DePaul University)
12:45-1:30 Lunch
1:30-3:15 Refugee Writing/Writing Refugees: how are creative artists responding to the
refugee crisis?
Introduced by Daniel Borzutzky (UIC)
Daniel Borzutzky (UIC)
Faisal Mohyuddin (Highland Park High School)
Osama Alomar, Syrian author
3:30-5:15 New Futures: What possibilities can be found–within or outside
governments, NGOs, and activist communities—to address the refugee crisis?
Moderator: Amalia Pallares (UIC)
Maria Cristina Garcia (Cornell University)
Sarah Dávila-Ruhaak (UIC John Marshall Law School)
5:30 Reception
Conference Organizers: Mark Canuel, Andreas E. Feldmann, Lynette Jackson, Sultan Tepe
Can a River be a Person? Indigeneity, Law, and Climate Change
This workshop brings together scholars, lawyers, and activists to explore the concept of environmental rights. Western ontology enshrines a distinction between life (bios) and nonlife (geos), and between persons and property. In this system the earth is already dead.  Putting legal scholars, indigenous lawyers, and native theorists in conversation with each other, participants will explore the possibilities of a future ontology. This exciting workshop will feature a plenary talk by Elizabeth Povinelli, Franz Boas Professor of Anthropology and Gender Studies at Columbia University.
9 – 9:30 Breakfast
9:30-10 Welcome and introductions
10 – 12: Perspectives on the Environment
Moderator: Ralph Cintrón, English & Latin American and Latino Studies
1:  Bernard Perley, Anthropology, University of Wisconsin-Milwaukee
2:  Michael Barsa, Pritzer School of Law, Northwestern University
3:  Gwendolyn Gordon, Wharton School, University of Pennsylvania
4:  Molly Doane, Anthropology, University of Illinois at Chicago
5:  Hayley Negrin, History, University of Illinois at Chicago
12 – 1 Lunch
1 – 2:30   Case Study: the Rights of Manoomin (Wild Rice)
Moderator: Casey Corcoran, English, University of Illinois at Chicago
Richard Monette, Law School, University of Wisconsin-Madison
Frank Bibeau, Tribal Attorney
Mari Margil, Community Environmental Legal Defense Fund
2:30 -3     Break
3 – 5 PM   Elizabeth Povinelli, Anthropology and Gender Studies, Columbia University
Introducer: Molly Doane, Anthropology, University of Illinois at Chicago
5 -6 Reception