Chicago Humanities Festival Partnership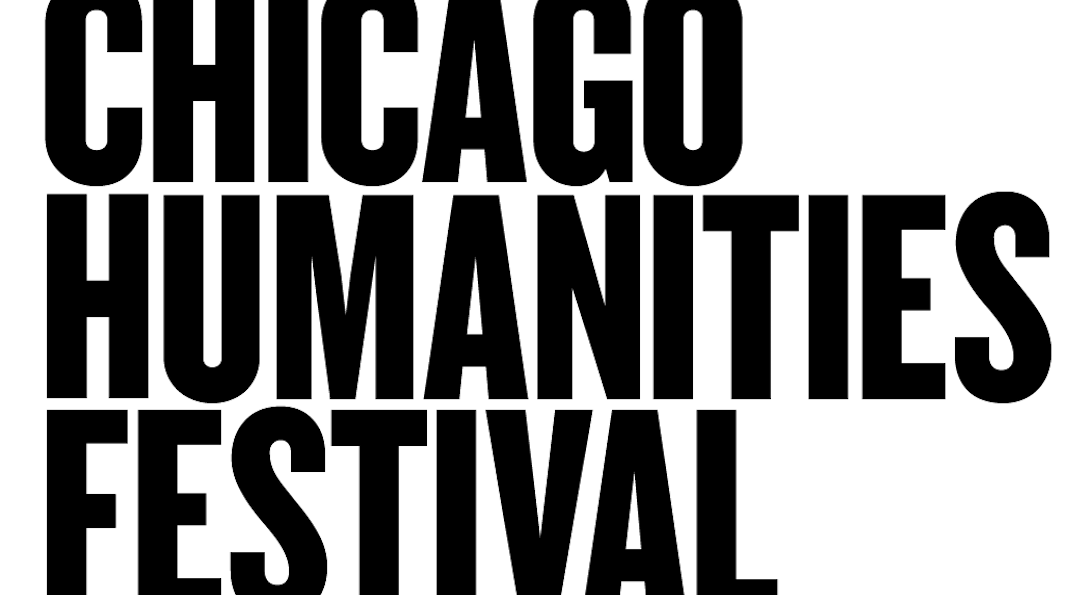 We are delighted to announce a partnership between the Institute for the Humanities and the Chicago Humanities Festival. The partnership, generously supported by the Dean of Arts and Sciences and the UIC Provost, will create several exciting opportunities for our students and faculty.
Events & Announcements By Year Heading link
Events & Announcements By Year
Public Humanities Fellow Announced
Kaitlin Devaney selected as Predoctoral Research Fellow with Chicago Humanities Festival
In partnership with the UIC Institute for the Humanities, the Chicago Humanities Festival is pleased to welcome Kaitlin Devaney as Predoctoral Research Fellow with CHF's Neighborhood Initiative, a pilot program funded by the Mellon Foundation to establish a sustained presence for CHF in south side neighborhoods based in collaborative programming partnerships with local organizations and institutions. Kaitlin brings her experience and expertise conducting research at the neighborhood level to supporting the Neighborhood Initiative's efforts and documenting its development during its pilot year. Kaitlin comes to CHF through a partnership with the UIC Institute for the Humanities, collaborated with CHF to offer this fellowship opportunity exclusively to doctoral candidates from UIC.
Kaitlin Devaney is completing her PhD in Criminology, Law and Justice at the University of Illinois at Chicago where her work integrates Critical Race Theory and Racial Formation Theory to contextualize neighborhood homicide rates in Chicago communities. She graduated from the University of Chicago where she played collegiate basketball and double-majored in Public Policy and Latin American Studies. Kaitlin went on to earn an M.A. in Criminology, Law and Justice at the University of Illinois at Chicago (UIC) with a concentration in Violence Studies.
Public Humanities Fellow Applications Open
Thanks to our ongoing partnership with the UIC Institute for the Humanities, the Chicago Humanities Festival (CHF) is pleased to be able to offer a unique fellowship opportunity exclusively to advanced PhD candidates in the Humanities and Humanistic Social Sciences at UIC. The fellow will contribute research experience to supporting and documenting sustained community engagement and collaboration as part of a new Mellon-funded Neighborhood Initiative.  Please share widely within UIC networks and encourage anyone who qualifies, and would be interested in working with CHF to establish a collaborative presence in Chicago neighborhoods, to apply. Onboarding schedule can be adjusted to allow for completion of fall teaching responsibilities. Questions can be directed to Ira S. Murfin, Program Manager – Neighborhood Partnerships Mellon/ACLS Public Fellow at CHF (ira@chicagohumanities.org).
Public Humanities Fellow
Gregor Baszak accepts first UIC Public Humanities Fellowship at the Chicago Humanities Festival
Gregor Baszak is a PhD candidate in English at the University of Illinois at Chicago. His dissertation will be titled "'Verbal Opposition . . . Encouraged by the Powerful': Literary Modernism during the Cultural Cold War" and concentrate on post-WWII American and German literature, including works by James Baldwin, Saul Bellow, Max Frisch, Uwe Johnson, and Gregory Corso. In 2018, Gregor was the co-curator of a special exhibition on the relationship between the Beat Generation and Cold War institutions at the Literaturarchiv Sulzbach-Rosenberg, Germany. He has published book discussions and interviews in electronic book review as well as Platypus Review.
Ta-Nehisi Coates: The Water Dancer
October 2, 2019 from 7 – 8:15 PM
Just how powerful are our memories? This is the central question of The Water Dancer, the first novel from Ta-Nehisi Coates, well-known for his Atlantic essays, and a National Book Award winner for Between the World and Me. The book follows Hiram Walker, a young slave in antebellum Virginia, as he explores the metaphorical and metaphysical boundaries of his world. A remarkable blend of historical fiction and fantasy, evocatively detailed, and constantly thought-provoking, The Water Dancer serves as a profound reminder of Coates's ongoing proposition: that we must remember and speak of our history in relation to present predicaments. Coates will be joined in conversation by Natalie Moore, South Side bureau reporter at WBEZ.
The Institute distributed free tickets UIC faculty, students, and staff to Ta-Nehisi Coates presentation, as well as to four weeks of Chicago Humanities Festival Spring Programs.
CHF Programming
The partnership includes a day of CHF programs to take place at the UIC Forum on Saturday, April 27, 2019. UIC Forum on Saturday, April 27, 2019. The Institute distributed free tickets UIC faculty, students, and staff  to the three presentations on April 27, two of which showcase UIC faculty (Professors Ransby and Torres):
Barbara Ransby and Marc Lamont Hill: 12:30-1:30 PM
Maria de los Angeles Torres and Sigrid Nunez: 4:30-5:30 PM