Fellows Lectures Archive (2018-2019)
Laura Hostetler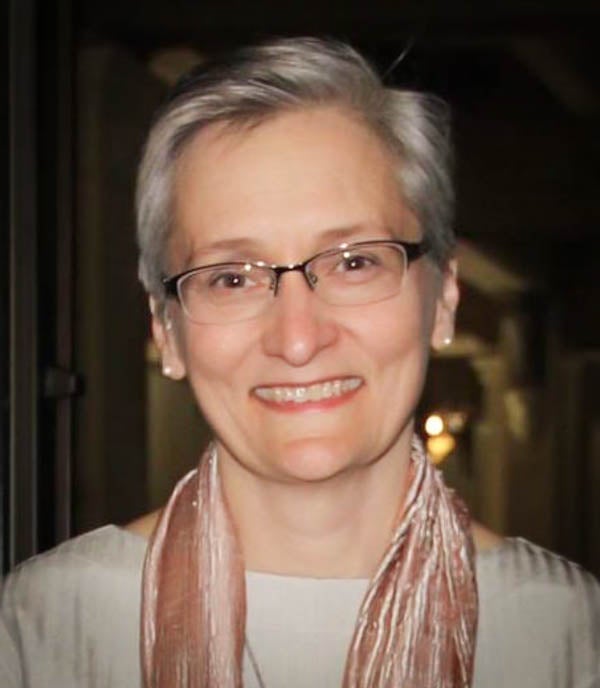 September 25, 2018 at 4 PM
Laura Hostetler, Departments of History and Global Asian Studies
"Bridging Worlds: Narratives of Cultural Encounter in India"
Laura Hostetler's work deals with imperial encounters and ethnography in a number of contexts. Her first book, Qing Colonial Enterprise: Ethnography and Cartography in Early Modern China (University of Chicago Press, 2001), examines ethnographic representation in the context of colonial contacts between the Qing empire and culturally non-Chinese peoples residing in frontier areas of southwest China. Her second book, The Art of Ethnography: A Miao Album of Guizhou Province (Seattle: University of Washington Press, 2005), is a translation (co-authored with David M. Deal) of an ethnographic album produced during the eighteenth century that includes a substantial introductory essay on early modern ethnography in comparative historical perspective. She is currently working on a co-authored project on the Qing Imperial Illustration of Tributary Peoples with Prof. Wu Xuemei of Zhongnan University of Economics and Law.
Professor Hostetler's research interests include the history of cartography, empire, and encounters between Europe and Asia. In April 2016 she gave a talk on the current disputes in the South China Sea at the San Francisco Museum of Asian Art as part of a symposium she co-chaired for the Ricci Institute at the University of San Francisco where she is currently serving as EDS-Stewart Endowed Chair in Chinese Western Cultural Relations.  The symposium title was "Reimagining the Globe and Cultural Exchange: From the World Maps of Ricci and Verbiest to Google Earth," the talk title "China's Maritime Claims: Perspectives from the History of Cartography."  The talk can be viewed online via iTunes.
Atef Said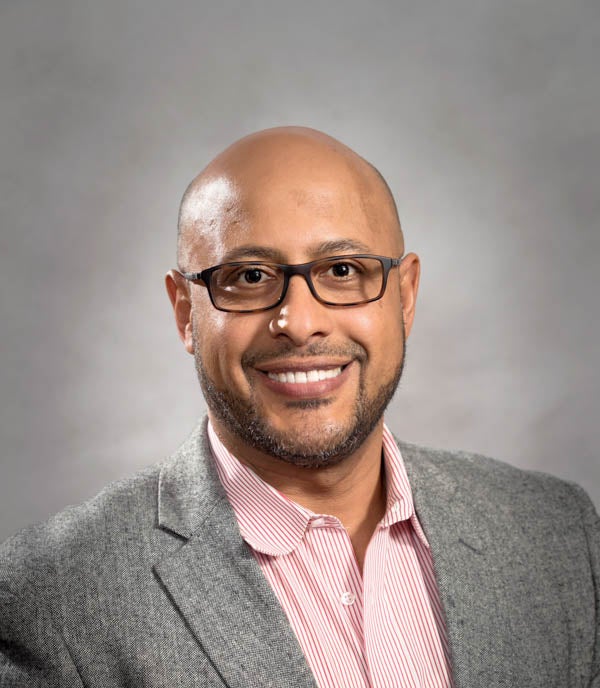 October 24, 2018 at 4 PM
Atef Said, Department of Sociology
"Spatio-Temporality or Spatio-Temporalities of Revolution?"
Before changing my career to academia, I worked as a human rights attorney and researcher in Egypt from 1995 to 2004, where I practiced human rights law and directed research initiatives in different human rights organizations. I wrote two books Torture in Egypt: A Judicial Reality (2000), published by the Human Rights Center for the Assistance of Prisoners, and Torture Is a Crime Against Humanity (2008), published by the Hisham Mubarak Law Center. Both organizations are based in Cairo, Egypt. I received a Master's in Sociology and Anthropology from the American University in Cairo, as well as a Master's and a PhD in Sociology from the University of Michigan, Ann Arbor. In my PhD dissertation, I studied Cairo's famed Tahrir Square as both a political space and a lens for understanding the successes and failures of the Egyptian Revolution of 2011. Drawing on extensive ethnographic and historical data, I linked the square's historical constitution as a political space to the long history of political protest in Egypt. The dissertation received the 2014 ProQuest Distinguished Dissertation Award at the University of Michigan. This Award is given in recognition of the most exceptional scholarly work produced by doctoral students at the University of Michigan who completed their dissertations in 2014.
I published articles appearing in journals such as Social Research, International Sociology and Contemporary Sociology, as well as US Amnesty Magazine, the "Immanent Frame" blog of the Social Science Research Council, as well as Oxford Bibliographies in Sociology and the influential news and commentary site of the Arab Studies Institute, Jadaliyya. I also write for "Mobilizing Ideas," the online blog of the Center for the Study of Social Movements of Notre Dame University.
I am currently working on my book manuscript that builds upon and expands my dissertation research. The book is tentatively titled Revolution Squared: The Politics of Space and Time in the Egyptian Revolution. The book asks: How are revolutions defined by their spatiotemporal context? Based upon ethnographic, archival, visual arts, and social-media based research conducted between 2011–2015, I consider this question in relation to the 2011 Egyptian Revolution. Specifically, I investigate three things: 1) How and why did the Egyptian Revolution become solely associated with and, in turn, reduced to, the events in Tahrir Square?; 2) How did this naming and narrowing of attention affect events themselves? In other words, how was the spatio-temporal understanding of the revolution constitutive of what actually happened on the ground?; and 3) To what extent and how did all of these processes contribute to the dramatic expansion of political space in the immediate aftermath of the revolution, and the equally dramatic contraction of that space in the years that followed?
Michael Jin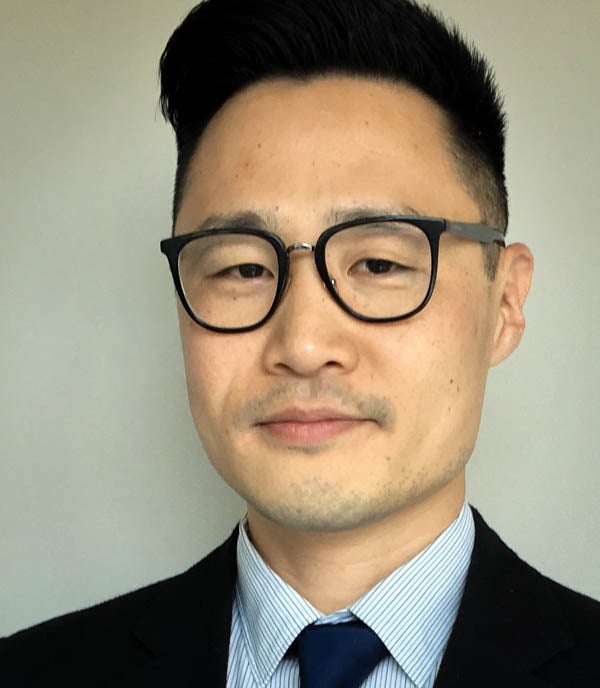 November 13, 2018 at 4 PM
Michael Jin, Departments of History and Global Asian Studies
"From Citizens to Emigrants: The Japanese American Transnational Generation in the Pacific"
Michael Jin is an Assistant Professor of History and Global Asian Studies. He is also a member of the Diaspora Studies Cluster at UIC. His research and teaching interests include migration and diaspora studies, transnational Asia and the Pacific Rim world, Asian American and Pacific Islander history, critical race and ethnic studies, and historical memory. His scholarly work is featured in Critical Ethnic Studies and The Routledge Handbook of Asian American Studies.
Prof. Jin's research focuses on comparative and diasporic dimensions of human migration and racial formation in diverse social and temporal contexts. His current manuscript project, Citizens, Immigrants, and the Stateless: Making of the Japanese American Diaspora in the Pacific, examines the transnational migration of 50,000 U.S.-born Japanese Americans who traversed multiple national and colonial borders in Asia-Pacific before, during, and after World War II.
Prof. Jin has received fellowships from the Japan Foundation and the University of California Pacific Rim Research Program. Prior to joining UIC, he was a visiting scholar at Ritsumeikan University in Kyoto, Japan and an assistant professor of history at Texas A&M University-Corpus Christi. He currently serves as advisor for "The Untold Stories: The Department of Justice Internment Teacher Education Project," the National Japanese American Historical Society's professional development training series for secondary teachers.
Adam Goodman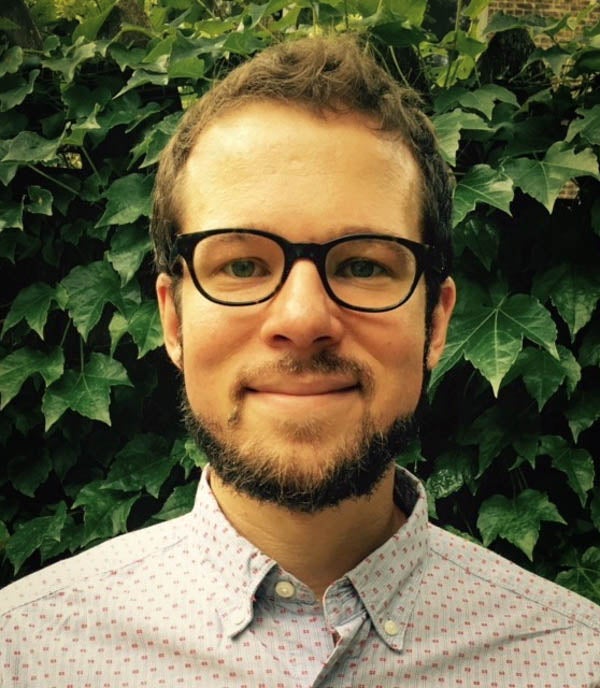 January 22, 2019 at 4 PM
Adam Goodman, Departments of History and Latin American & Latino Studies
"Bananas North, Deportees South: Punishment, Profits, and the Business of Deportation"
Adam Goodman is an assistant professor of History and Latin American and Latino Studies at the University of Illinois at Chicago. His research and teaching interests include migration history and policy; Mexican American and Latina/o history; and recent U.S., Mexican, and Central American history. His current book project (under contract with Princeton University Press) examines the history of the deportation machine in the United States since the late nineteenth century.
Goodman has published articles, essays, and reviews in academic venues like the Journal of American Ethnic History and popular outlets such as The Nation and The Washington Post. His work has been supported by the National Endowment for the Humanities, Fulbright Program, Miller Center, and Immigration and Ethnic History Society, among others.
In 2017, Goodman helped organize the #ImmigrationSyllabus project and currently serves as the faculty advisor for UIC's Fearless and Undocumented Alliance. He is also a co-coordinator of the Borderlands and Latino/a Studies Seminar at the Newberry Library and the Global Migration Working Group at UIC's Institute for the Humanities.
Before moving to Chicago, Goodman was a Provost's Postdoctoral Fellow in the Humanities at the University of Southern California in Los Angeles and a visiting scholar at the Universidad Nacional Autónoma de México in Mexico City. He received his Ph.D. in history from the University of Pennsylvania.
Mahrad Almotahari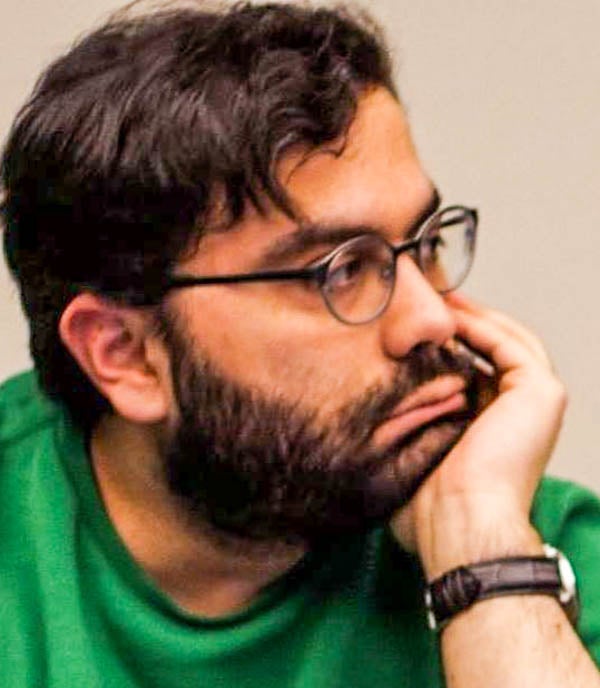 March 12, 2019 at 4 PM
Mahrad Almotahari, Department of Philosophy
"Socratic Questions, Aristotelian Answers: On the Form, Content, and Significance of Essentialism"
Mahrad Almotahari is an Associate Professor. He received his PhD from MIT in 2011. Before that, he was an undergraduate at Reed College, in the age fondly remembered as Olde Reed. He's written (and continues to think) about various topics in the philosophy of language (including reference, coreference, anaphoric dependence, context-sensitivity, assertion, negation, attributive versus predicative adjectives, and verbal disputation), the philosophy of mind (e.g., Frege's puzzle and related issues about the individuation of belief), and metaphysics (among other things, physicalism, haecceitism, material identity, modality, truth, value, and structure). His article, 'The Identity of a Material Thing and its Matter', was the recipient of the 2013 Philosophical Quarterly Essay Prize. His more recent paper, 'A Little Puzzle about a Piece and Puddle', was a runner-up for the 2018 Marc Sanders Prize in Metaphysics. Mahrad has an abiding interest in the history of philosophy, especially the medieval Islamic tradition. He frequently visits the School of Analytic Philosophy at IPM. In 2016 Mahrad was interviewed by 3:AM Magazine. Penultimate drafts of his published work can be found here. If you're unable to access material from academia.edu, feel free to shoot him an e-mail.
Julia Vaingurt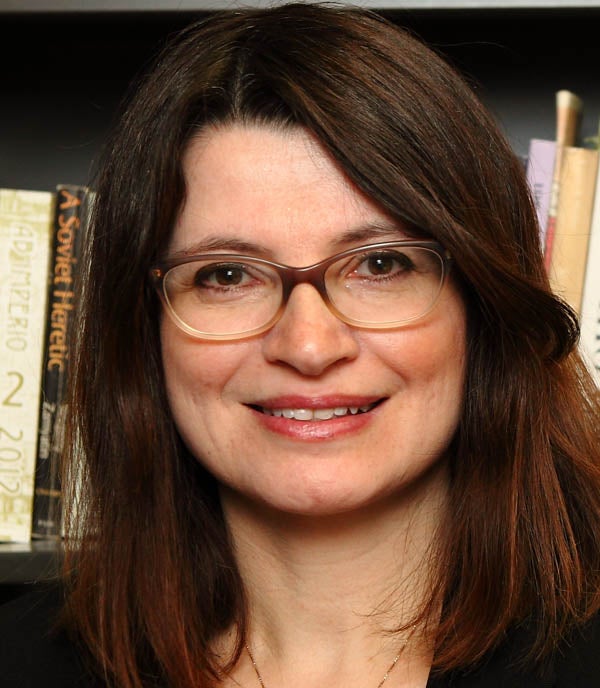 April 5, 2018 at 4 PM
Julia Vaingurt, Department of Slavic and Baltic Languages and Literatures
"The Poetics of Weakness in Russian Fiction of the 1960s-70s"
Education
B.A., English, Grinnell College (1992)
M.A., Comparative Literature, University of Iowa (1994)
Ph.D., Slavic Languages and Literatures, Harvard University (2005)
Area of Specialization
20th century Russian literature and culture; Russian, European, and American Modernism and Avant-Garde
Additional Interests
18th century Russian literature, 19th century Russian fiction,  Russian-American cultural intersections,  Russian-Jewish literature,  technology and bioethics in literature, literary theory, aesthetic theory.
Selected Publications
BOOK: Wonderlands of the Avant-Garde: Technology and the Arts in Russia of the 1920s (2013).